What You Need To Know About Making Your Own T-Shirt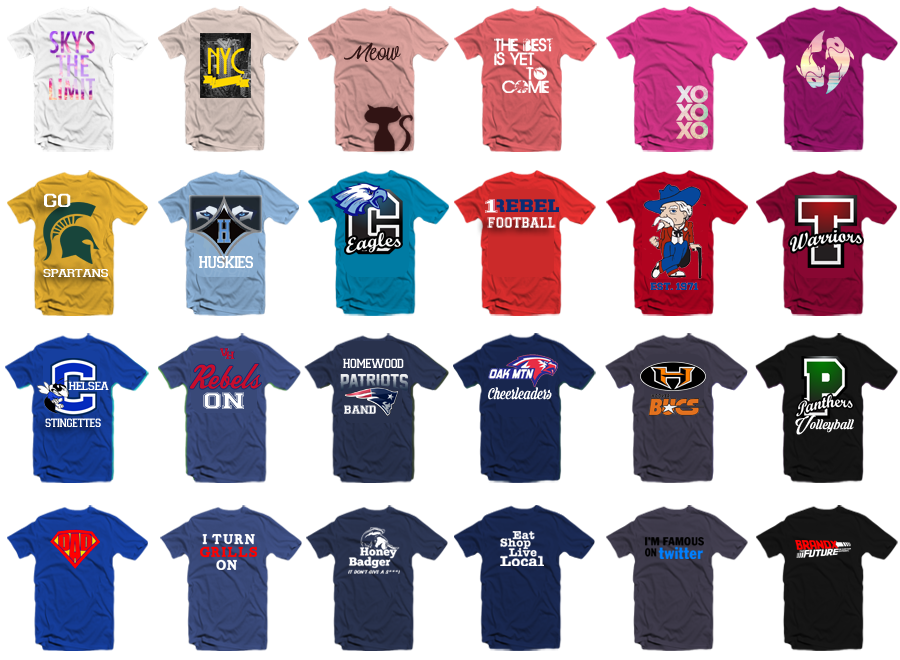 In modern-day T-shirts have become a part of our daily life and what is the better way than to make your own t-shirt with your own idea. Then the t-shirt will be unique and you will be able to flaunt that unique custom made t-shirt. With technology, it has become very easy to design and print your own t-shirt. You can find the texts or pictures online and edit them how you like and use them. If you are a graphic designer you have an advantage over everyone else because you can design by yourself and then use it.
PRINTING
There are some things which you should know before deciding about the custom made t-shirt. After you have created or chosen the design you want there is one last step left, which is printing. There are three types of printing for the t-shirts. These printing types are mainly dependent on the type of design you have selected and type of material you are using. There are some more factors which should be considered, like the time taken, cost and quality.
SCREEN PRINTING
In this type of printing, there is a different screen for every colour, then the screen comes in contact with the fabric and paints it. The colour feels like another layer on the fabric. The screen printing is useful when there is simple design, it cannot be used for delicate designs.
DIGITAL PRINTING
Digital printing is good for handling delicate patterns and complex colours. When you are making your own t-shirt the cost is lower in this type of printing. The digital printing cannot be used for bright colours and not recommend dark fabrics.
HEAT TRANSFER
In many ways, heat transfer is like digital printing but there is a risk of blurring of the image because of badly heated paper. Heat transfer is also a bit expansive than the digital printing.
INSPIRATIONS
Whenever you start something on your own and create something unique, you become the inspiration for somebody. Before you start to make your own t-shirt, it is a great idea to think about something creative and unique.The best point about making your own t shirt is that you are showing your own personality. In the process of customisation, you have plenty of options, the fabric can vary from cotton or wool or silk. The season makes a very big impact on the choice of the fabric.
If you feel inspired and you like the way your design feel on the fabric, you can make it your business from your hobby. This way you can design all your heart wants and when that design comes to life on a t-shirt you get to see your creation on someone admiring it.
CONCLUSION
It can be said that to make your own t-shirt, it is best to use creative design and unique idea to show off. The point making your own t shirt is not only about the statement, it also shows your creative side. Starting a business in custom t shirts is a good chance to show your creativity and making money out of it. When working on a bigger scale there are many factors which are to be considered. But if you are passionate about it, then it is a good way to use your creative ideas to the world.